GIFT HERBAL EYE BAGS AT CHARM SPA MASSAGE DA NANG
31.08.2022 - Sincerely thank you for trusting and using the service at charm spa massage Da Nang.
Charm's customers will probably know about the herbal eye bags made in Charm, right, with 100% herbs that are used to reduce stress, reduce eye strain, improve sleep, and are loved by many customers.
Like and give good feedback.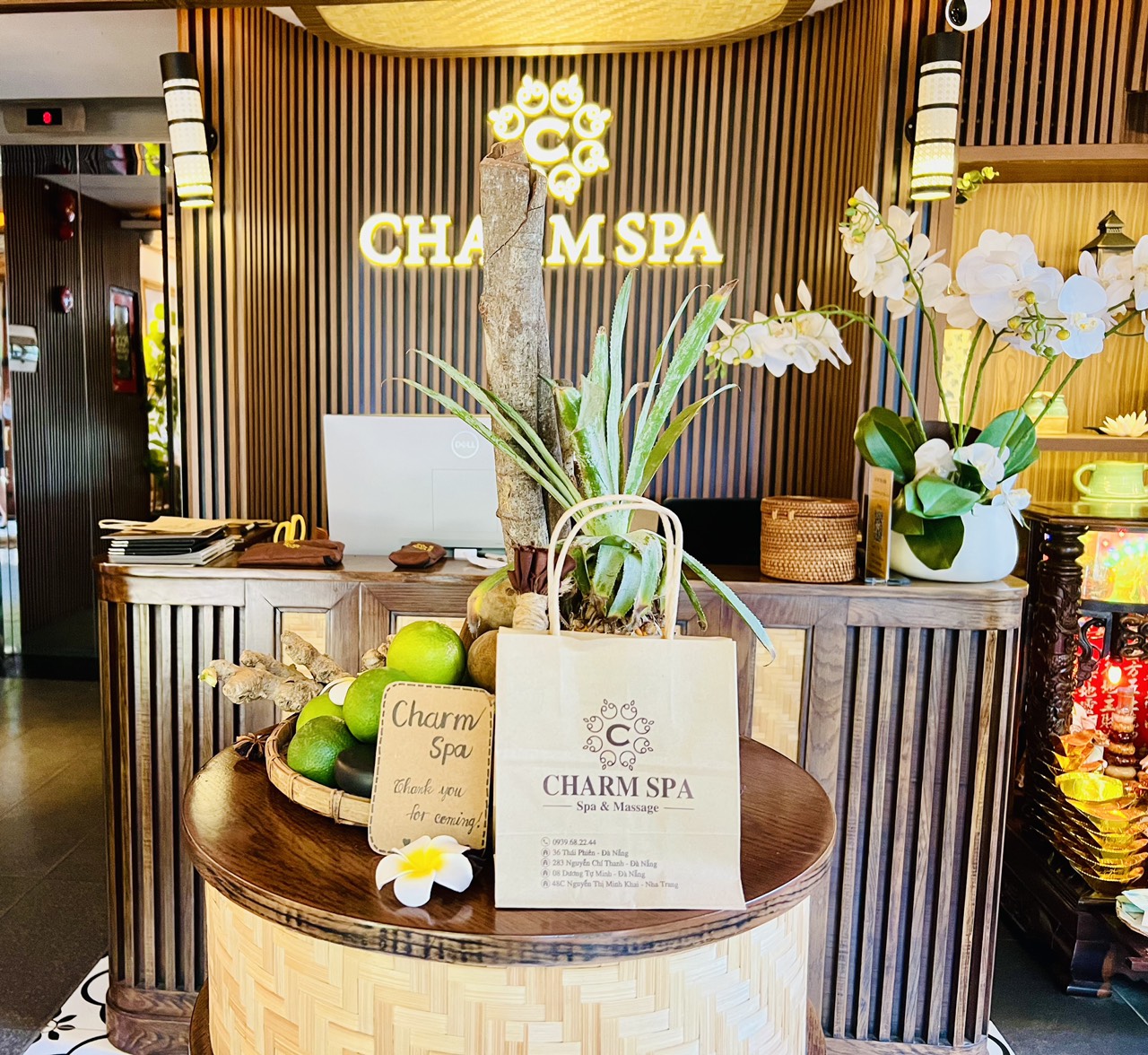 In response to the trust and love of our customers, Charm is having a program to give away beautiful small gifts, eye bags made in Charm spa massage Da Nang, for customers who come to experience the service at Charm 😍
Dear customers, what are you waiting for, hurry up and ib Charm spa massage Da Nang , to experience the 5 * massage service and receive meaningful gifts and huge discounts at Charm ❤️
-Herbal eye bags
- Key ingredient: Jasmine, Wormwood, FOETID CASSIA, Cinnamon, Ginger, HOMALOMENA OCCULTA , MAGNOLIA OFFCINALIS REHD, MAY CHANG, STAR Anise, MING ARALIA, OCIMUM, Licorice, ANGELICA DAHURICA , CYPERUS ROTUNDUS, CITRI RETICULATAE PERICARPIUM, Lavender Bud .
- User manual:
+ Put the herbal bag in the microwave and rotate at high temperature in the microwave for 1 minute
+ Check that the eye bag temperature is suitable for use.
+store in a cool dry place and carefully avoid direct sunlight or water.
——— Team Charm spa with love ———-
Thông tin liên hệ:
Time open: 9.00am - 22:00pm
Add 1: 36 Thái Phiên, Hải Châu, Đà Nẵng
0939.68.22.44
--------------------------------------------------
Add 2: 283 Nguyễn Chí Thanh, Đà Nẵng
Add 3: 08 Dương Tự Minh, Đà Nẵng
Add 4: 48C Nguyễn Thị Minh Khai - Nha Trang
Xem thêm:
3 điều tuyệt đối không nên làm khi đi nắng về
5 động tác này vào buối tối giúp ngủ ngon sống thọ
Khám phá dịch vụ best seller tại Charm Spa Đà Nẵng
Sau khi xông hơi có nên tắm ngay không?
Massage ống tre – liệu pháp massage đặc biệt